At Church a few Sundays ago, our Pastor asked us to think about and pray about those things that burden us most.  Sex trafficking, specifically children being sold in to the Sex Trade, kept coming to my mind as I processed.  Sex Trafficking is a huge burden of mine.  It has been since I started learning about it last year around this time.
My Pastor then followed up with a statement that gave me a "light bulb" moment.  He said, "You didn't choose your burden, It chose you."  So true.  God specifically places burdens on us for a reason; It is because He wants us to do something about it.  Ever wonder why other people aren't burdened  for your burdens as much as you are?  It's because God has given them other burdens.  Your burden is specific to you because God wants YOU to do something about it. (idea from Pastor Jim)
Brett and I have a growing desire to buy some land and build a house OR to buy a pre-exixiting home and possibly add on an addition with the intention of having lots of rooms in it.  We want to house the opressed, broken, and needy.
Who will we open our house up to?  Orphans? Widowed mothers? Battered women? The poor?…..children rescued from the Sex Trade?  We aren't quite sure yet.  All we know is that we both feel a growing undeniable desire to find a house that can suit many people in need.  We want to team up with organizations and be known as a "safe house" (is this even possible?).  We want to be a place where anyone from anywhere can be dropped off at a moments noticed for a safe place to stay until they get their feet back on the ground.
We aren't quite sure if this is a calling from God yet, but, it is a desire, so we took a risk and put our house on the market to see what will happen.  And we are praying for a plot of land, or a house that will suit our vision.
Big burdens spark big dreams.  My big dream that has been birthed from my burden is to rescue children being sold for sex, bring them into a stable home, and show then what love really is.  I want to show them that a house can be warm and welcoming, that a bed can be safe.  I want them to fall asleep with peace and security. I want them to get a good nights sleep.  I dont want them to cringe when myself or Brett kisses them goodnight.  A kiss should be safe.
Do you know what the average age of children being trafficked in America is? It is 11. Read more HERE
This music video, unfortunately, shares the horrific reality for children sold into the Trade.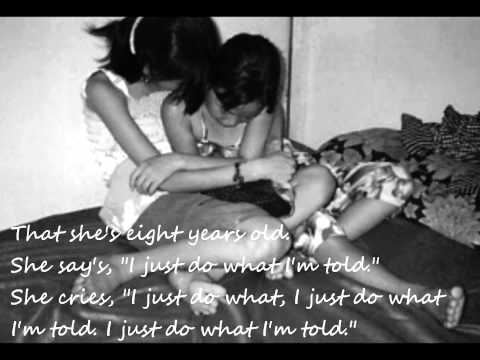 Let it break our hearts, Lord.